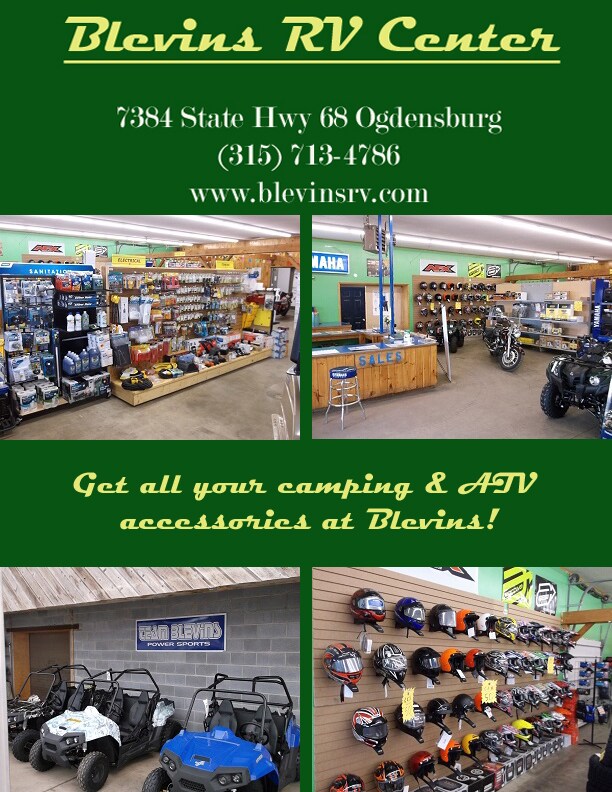 Blevins Bros. in Ogdensburg has expanded our RV & ATV operations to a new building.  Our new location at 7384 Route 68 Ogdensburg (the old Woods Farm and Vegetable Market) gives us room to expand our inventory of Travel Trailers, 5th wheels, ATVs, Side-by-Sides, and Snowmobiles.  Plus, the larger building allows us more room for parts inventory & apparel and much more shop space to work on your vehicle.
We will still have our new & used automobile location next to the airport in Ogdensburg selling new Chrysler, Dodge, Jeep, and Ram trucks as well as a wide range of pre-owned vehicles.  
If you are a Canadian customer living in Brockville, Ottawa, Nepean, or Prescott, we have extensive experience assisting our Canadian customers with their camper and ATV purchases.  We not only make your purchase hassle free, we also help make the process of importing your vehicle into Canada as easy as possible.  
Blevins is proud to offer a wide range of New and Used inventory from the following brands: