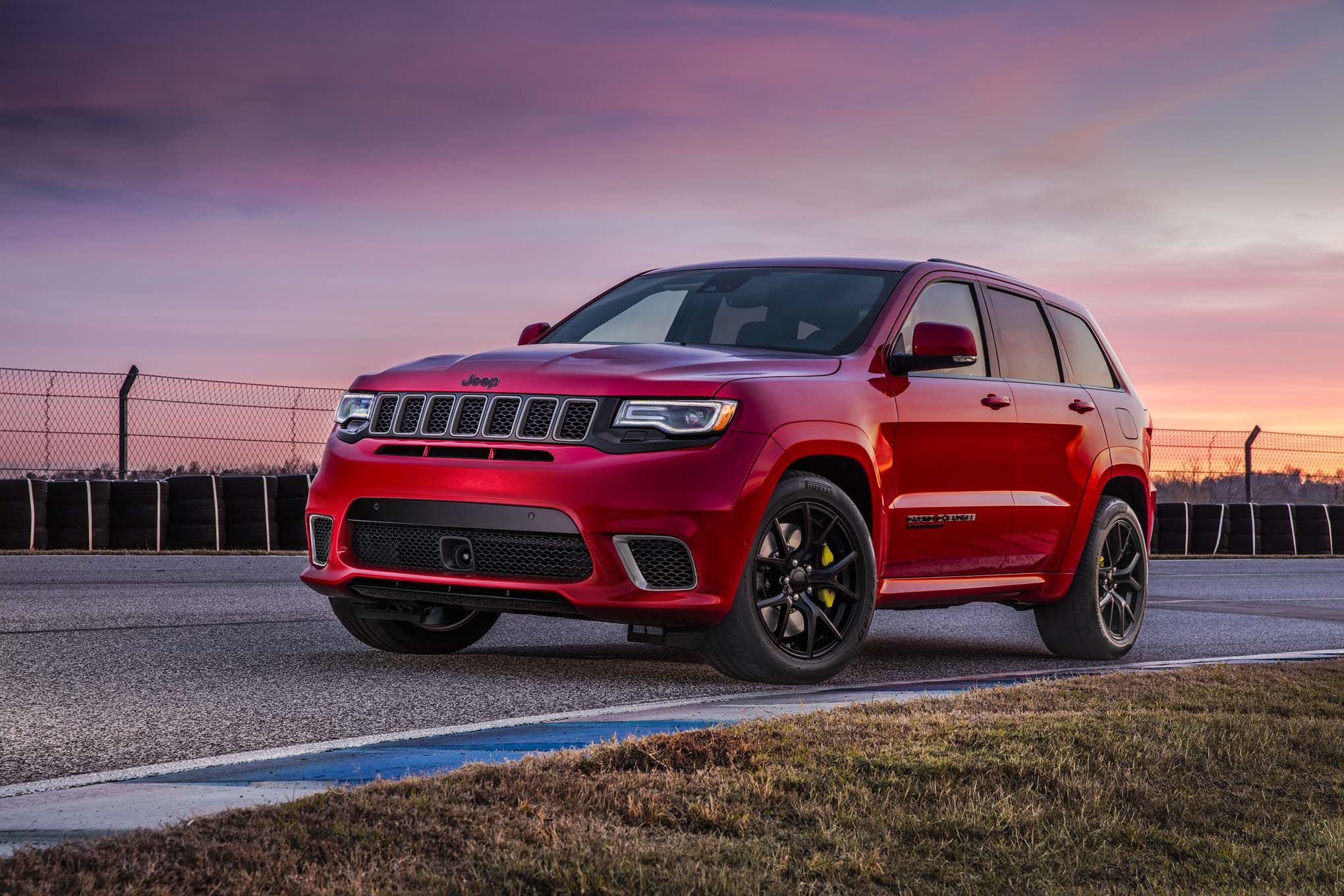 Blevins Bros can custom-order your 
Jeep Grand Cherokee Trackhawk
At Blevins Bros, we take an honest, up-front approach to car sales.  If you choose to shop for your Trackhawk with us, I'll personally take you through the entire process and provide all the tips & help I can along the way.  As the owner of a Charger Hellcat, I can share my experiences & insights with the engine/platform.  My store has 2 Trackhawks allocated to us, meaning Jeep has committed to build 2 customer orders for us.  Just fill out the contact form to the right and I will be in touch with you within 24 hours (usually much less but, hey, we're all human!).  
I would be honored & excited if you choose my dealership for your Trackhawk order.  
Sincerely,
 Marc Blevins
Benefits:
1.  Order to your exact specifications
2.  Don't pay ridiculous mark-up some dealers charge
3.  Easy ordering & purchase process
What to know before you buy:
1.  Sold orders must be accompanied by a non-refundable deposit
2.  Payment details (financing, cash, etc.) must be arranged prior to ordering
3.  Orders must be accompanied by a signed buyer's order, proof of financing, and Jeep Sold Order Verification form.  All of this can be done via email, phone, or mail for long distance buyers.